It can't be a week since I last posted! I've been sewing, but there doesn't seem to be much done. How did that happen?
I should be doing only Christmas projects, but instead I've completed another two Swoon blocks.
Here's a work in progress
Still in the works: (and due by Christmas)
mini quilts for gifts
dress for my younger GD (I've been putting it off, zip, lining, Oh help!)
Hope you are progressing faster than me!
Linking to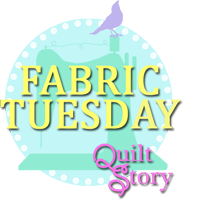 find it at http://http://needleandthreadnetwork.blogspot.com/
Till next time,
Sue